SDGs Design Unit is an organization established by Kyushu University Faculty of Design,
to contribute to the field of design, for the SDGs (Sustainable Development Goals),
which the United Nations has set as a vision to be achieved by 2030.
The 17 goals of the SDGs are each intricately linked, but not easily achieved very easily, and various approaches from the national level to the individual level are required.

The role of design can add value using model expressions by color and form. In order to solve today's diverse and complicated challenges, we will panoramically explore these factors, needs, mechanisms, from a multidisciplinary perspective. As design is recognized as an effective method at all stages of the creative process that leads to specific directions, proposals and analysis. This unit will specialize in 'resolution by design' taking advantage of cross-disciplinary problem solving from such design.

Also, since SDGs are goals that cannot be solved by academia alone, this unit will be positioned as a 'social platform', to seek solutions together with industry and citizens, and to promote specific projects to be implemented in society. It will be developed as a 'global design movement', cooperating with overseas universities with affiliated design departments and international organizations, and with Center for Designed Futures of Kyushu University, which is an on-campus joint education and research center aiming to create a future society.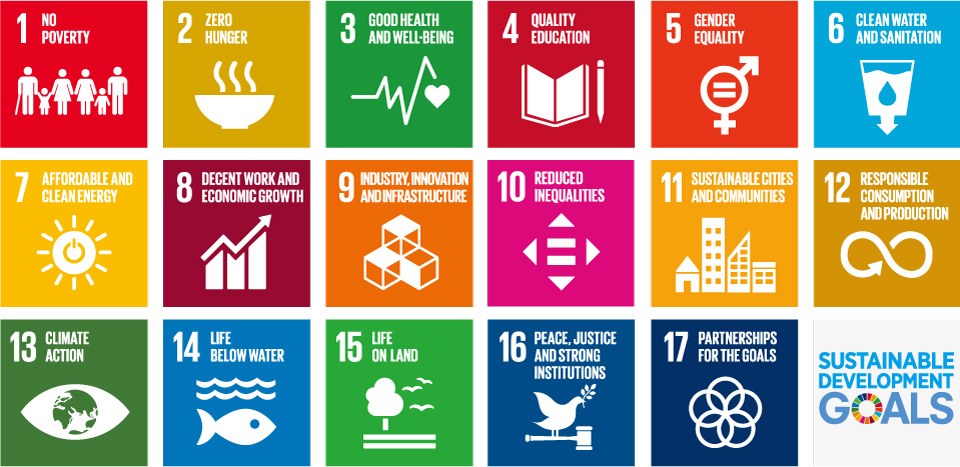 "How Can We Solve Social Issues?!"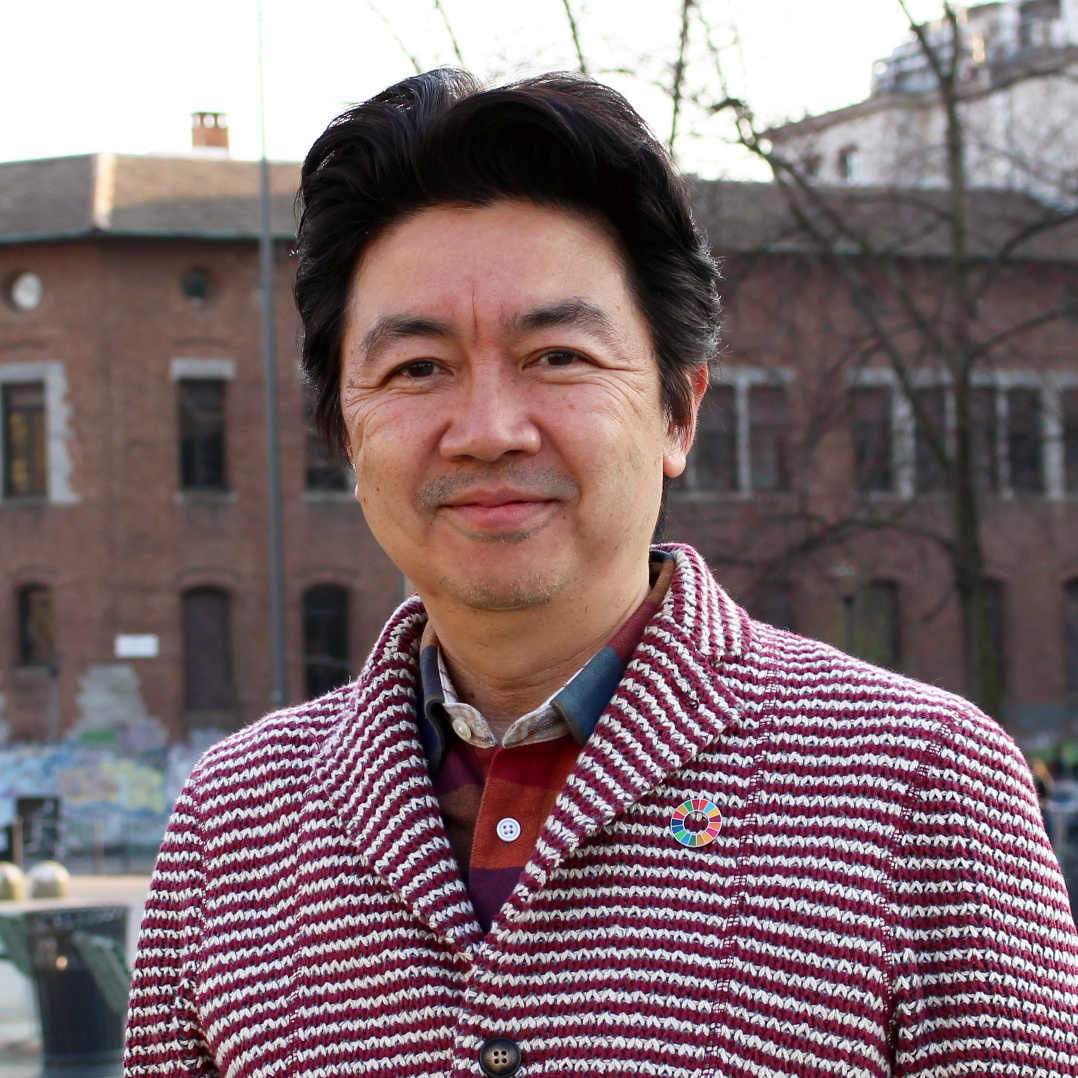 Shigeki Inoue
SDGs Design Unit Director
Professor at Faculty of Design, Kyushu University
We have been holding many discussions on "How Can We Solve Social Issues?!" with academics of design who assist the reconstruction of disaster-stricken areas and the social participation of the disabled, as well as multinational specialists from different fields such as philosophy and art.

Many people give up on SDGs, thinking there's nothing they can do about it. But we have learned that being there for people in need and facing these issues with people from different organizations and fields can bring about the solution and that our specialty, "design," can also be the solution.

Of course, the experts from overseas shared with the students that an innovation by design that fundamentally reconsiders humanity's habitual activities is necessary. For this, we decided to be the first organization in the world to launch an "organization for achieving SDGs through design."

The SDGs Design Unit will work with the Center for Designed Futures of Kyushu University to promote educational activities using design thinking, research activities for solving SDGs-related issues, production activities through collaborative research with businesses, and social system construction in cooperation with the government. We will also promote collaborative activities with students of KD–SDGs, a student circle in Kyushu University that launched at the same time to achieve SDGs.

We will cooperate with overseas universities with design departments and offer the world a "creative and specific output" as a worldwide design movement.

We will report our "SDGs in Action!" on this SDGs Design Unit website. We kindly ask for your cooperation and support of our activities.
April 1st, 2018