SDGs Design
International Awards 2020​
The theme of the 2nd SDGs Design International Awards held this year was "Overcoming the Pandemic, Design for Evolution". We received a total of 184 applications from high schools and higher educational institutions from 15 countries.
There was a wide range of ideas, including ideas that can be implemented immediately to respond to this unprecedented crisis, ways of living and working for the post-corona era, and proposals for social systems and international cooperation.
The Final Presentation and Award Ceremony was held on November 10, 2020, through the online platform with tens of thousands of viewers, as befits an SDGs Awards for the new era.
The five finalists presented new ideas, and their work has great potential for immediate pandemic applications. After a rigorous judging process on the day, the results of the awards were as follows.
Overcoming the Pandemic,
Design for Evolution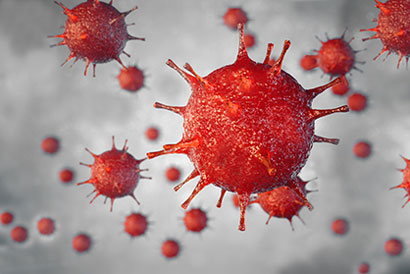 We are looking for design ideas to overcome the pandemic that has caused a crisis for people across the globe.
In line with the 17 goals of the United Nations Sustainable Development Goals, we want to invite a wide range of ideas that can solve the various challenges that we faced in this global pandemic. From the design of the concrete solutions such as face mask and hospital wards, communication methods and software design to accurately update changing conditions and crucial information, delivery services for daily necessities and medical system, to social system design such as social security systems, etc.
The current infection with the new coronavirus poses a massive challenge for all at a global level, and everyone is forced to think for themselves. For example, how can I learn when the university is closed? How can people living with the elderly avoid the risk of infection? Through this way, broaden your ideas and think about solutions from your immediate circumstances.
In addition, this crisis may give rise to ideas that will lead to innovation that will change the way humans have lived. We are also looking for designs that are entirely different from the past, such as international collaboration, working styles, and social system designs.

Grand Prize
300,000 yen
To overcome the urgent situation of the pandemic and to evolve further, identify an issue from an original perspective and achieve the objective with a revolutionary approach. The award will be given to a design proposal that can contribute to the long-term positive impact on the society and environment. We also emphasize the degree of perfection of designs and the possibility of implementation.
Awards of
Excellence4 Awards of
80,000 yen
each
Best Innovation

The award will be given to a design proposal with originality and innovative idea that brings unprecedented new value to society.
Best Impact

The award will be given to a design proposal that has an excellent and effective solution to the problem and expected to create a significant impact on the transformation of society and the environment.
Best Quality

The award will be given to a design proposal that is highly complete, with outstanding aesthetics, functionality, reliability, and sustainability.
Best Feasibility

The award will be given to the most probable proposal that has a well-designed implementation mechanism, such as social usefulness and operation methods.
[ Jury Chair ]

Minako Ikeda

Kyushu University
Faculty of Design
Associate Professor

[ Judging Panel ]

Kun-Pyo Lee

The Hong Kong Polytechnic University
School of Design
Dean

[ Judging Panel ]

Kazuo Tanaka

GK Design Group Inc.
President / CEO

[ Judging Panel ]

Rupesh Vyas

Aalto University
Department of Media Studies
Professor

[ Judging Panel ]

Nobuko Shimuta

Future Research Institute, Inc.
CEO

[ Judging Panel ]

Eisuke Tachikawa

NOSIGNER
Representative
Grand Prize
The Vessel
Viany Sutisna, Bonaventura Kevin Satria, Faith Lim Rui En
(National University of Singapore)
In Indonesia, the bodies of the people killed by COVID-19 are immediately covered with simple plastic and buried underground below several meters of cement.
The team focused on the fact that among the things that the coronavirus has taken from us, we cannot say a final goodbye to our loved ones. They designed a "vessel" that allows the bereaved families to say goodbye face to face during the funeral ceremony. The "vessel" is in the form of an airtight pod with layers of robe-like material inside to wrap the body safely. The pods are fitted with transparent windows so that the bereaved can look at the face to say their final goodbyes during the funeral. The inner layers are made of an absorbent material that prevents leaks of body fluids, etc., making it possible to resume funeral practices without the risk of cluster infection.
How people deal with death is both a universal and inherent cultural issue. In a global pandemic, death is a difficult issue that requires not only rationality and functionality but also an in-depth consideration of humanity rooted in culture. This design proposal addresses human dignity directly, while at the same time eliminating the risk of infection, and pursuing functionality as a product through a detailed consideration of materials and structures that are also environmentally friendly. It is an excellent proposal that approaches the issue of mental health, which is often an afterthought in emergencies, from a product design perspective.
Awards of Excellence
Best Innovation

Alate Mobile Kaleyard No.9 Neighborhood of Weifang Community's Portable Vegetable Truck and Community Activity Vehicle

Huang Zhilin, Shen Sixian, Wang Qi
(Donghua University)

In response to the Corona Disaster, the team focused on the problem of elderly people having difficulty buying vegetables at the "small vegetable market" which is the culture of Shanghai, due to the closure of several entrances during the epidemic. As a result, the team observed that the mutual cooperation and interpersonal communication within the community are weakened. Hence, they designed the "Alate Mobile Kaleyard," a community activity vehicle that not only sells vegetables but also encourages community cleaning and communication.

The pandemic also had a significant impact on local culture. This project focuses on the fact that the daily routine of going to the market to buy vegetables in the morning, which is a traditional lifestyle culture in Shanghai, has become difficult. Social ties, especially among the elderly, have been cut off, and the habit of mutual support and communication in the community is diminishing rapidly. This proposal to revive the vegetable market through the design of a mobile vegetable garden is an excellent design proposal that is socially conscious. It not only provides convenience in shopping but aims to rebuild the community of people who feel lost and revitalize intergenerational community ties.

Best Impact

Anandi Learning Spaces

Shruti Umesh Chakke
(National Institute of Design)

The student realized that only 55% of special needs students in India were able to attend school due to the Corona Disaster. Hence, she designed an app that enables children with cognitive disabilities to learn and guides the parents in facilitating learning for the children at home. This app provides a "learning space" where children can learn and interact in a fun with way their parents. It would help to improve the mental health of the students and alleviate some of the added stress on the parents during this pandemic.

This design proposal originally started as a design for a school for children with cognitive disabilities, transforming the real place of the schoolyard into an interactive learning space. However, when a pandemic broke out, and the children were unable to attend school, she shifted the learning space from the real space to the digital space, which became a design proposal for an educational application. As a result, ideas for the real space are reflected in the design of this app, enhancing the quality of learning. In India, there is not always an environment in which children can be taught to learn at home. This app seeks to guarantee learning opportunities for children with cognitive disabilities, either facilitated by their parents or others. This is a proposal in line with SDGs that takes a sincere approach to such a difficult problem.

Best Quality

Service Design to Protect Medical Workers (The PPE identification and donation service platform - "@")

Fang Yuchan, Zheng Ce, Gu Tianrun, Shen Yiwen, Luo Song
(TongJi University)

The team found out that as of 24 February 2020, a total of 3387 of 77,262 patients with COVID-19 (4.4%) in China were health care workers or others who worked in medical facilities due to the lack of protective gear. The usual public hospital material procurement process was too slow. Though non-governmental organizations are donating personal protective equipment (PPT), very few meet the clinical medical standards. The team aims to establish material donation screening and information docking service that help private donors and hospitals to dock demand and material information and providing timely feedback to the medical staff at the "zero experience period" of the outbreak. They designed and developed an App which is linked to the service connection of various stakeholders such as the donors, suppliers, government, logistics companies, media, family members, hospitals, healthcare workers, etc.

Focusing on the problem of the shortage of protective clothing, which was a serious issue in medical institutions during the pandemic, they identified the cause of the problem, conducted very thorough research, and proposed a feasible and effective solution through a reliable service design process. Amid a pandemic, a good designer can be seen in his ability to act quickly and make accurate judgments to address issues immediately after the problem occurred. The mechanism for steadily delivering what is needed to those who need it, derived from comprehensive thinking that identifies and eliminates the causes of ancestral language and mismatches between medical institutions in need of protective clothing and the general public who want to contribute, is an excellent service design that is sincere and reliable.

Best Feasibility

Hi ! Gesture --- Service Design of Epidemic Prevention Education for Lower Elementary School Students in accordance with Their Nature

Choi Yonggen, Zhang Yimeng, Fan Wenyi, Chen Yinglu, Li Yu
(TongJi University)

The team focused on the fact that children in elementary school (grades 1 to 3) do not fully understand infectious diseases and have difficulty understanding prevention methods. They designed a service design to educate lower elementary school students about the epidemic prevention in schools using gestures to make infection prevention education more participatory and fun, taking advantage of children's characteristics of being creative, playful, and physically active. The team observed students, worked with teachers, and recruited volunteers through the WeChat app to design and produce the teaching strategies and materials that involved students in co-creating knowledge.

It is difficult for children in the lower grades of elementary school, who are active and eager to play with their friends, to understand the prevention of viral infections. This design proposal is a carefully designed educational service that focuses on the natural behavior of children so that they can enjoy learning about and implementing infection prevention without feeling constrained. In addition to the educational content, they designed a series of mechanisms to smoothly implement the service, from recruiting university student volunteers for social implementation to training and implementation, and repeated verification experiments at elementary schools to confirm the effectiveness of the service. This is an excellent design from a child's perspective that is feasible through a solid design process.